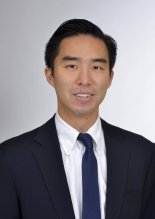 Earl Peter Park, DMD, MD
Assistant Professor Clinical
Earl Peter Park, DMD, MD is a board certified surgeon with specific focus on treating patients with oral cancer and pathology. Dr. Park is fellowship trained in head and neck oncologic surgery as well as microvascular reconstruction. He sees patients in the Oral Oncology Clinic at the LSU School of Dentistry and the Oral & Maxillofacial Surgery Clinic at the University Medical Center in New Orleans. Dr. Park was born and raised in Canada. He attended the University of Toronto and received his Honors Bachelors of Science in Human Biology. Thereafter, he went to the University of British Columbia in Vancouver where he earned his DMD. Dr. Park completed his MD, General Surgery internship and Oral & Maxillofacial Surgery Residency at LSUHSC-New Orleans. He then completed a two-year fellowship in Head and Neck Oncology and Microvascular Reconstruction at the University of Alabama at Birmingham. Dr. Park has authored several peer reviewed articles and textbook chapters in the areas of computer assisted surgery, head and neck pathology, facial cosmetics and complex facial reconstruction. His research interests include virtual surgical planning in mandibular reconstruction, biomarkers in cancers and pre-cancers of the oral cavity, and optimizing patient outcomes following head and neck surgery. Dr. Park enjoys playing pick up soccer around New Orleans, cycling and spending time with his partner Dr. Angela Nguyen. They are always looking for new restaurant recommendations to experience the wonderful cuisine in NOLA.