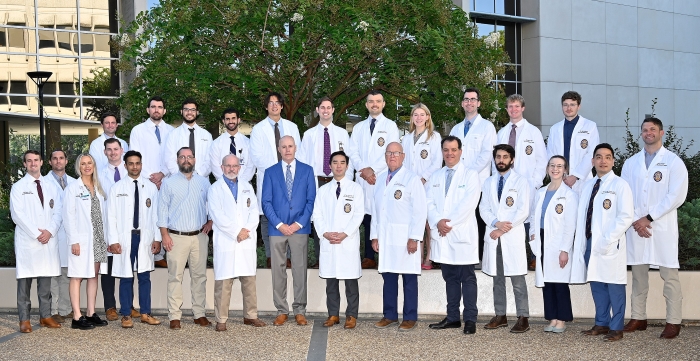 A Message From the Department Chair
"Welcome to the site for the Louisiana State University New Orleans Oral and Maxillofacial Surgery Residency Program. We offer the following educational opportunities:
Six-year M.D. integrated OMS program (accredited by the Commission on Dental Accreditation)
One-year non-matriculating OMS internship (following results of Match)
Externship/clerkship rotations - two- and four-week externship opportunities to dental students during the 2nd - 4th years of dental school.

Our department provides treatment for a wide spectrum of conditions affecting the maxillofacial region. Our residents receive full training in all aspects of maxillofacial surgery. Our faculty are consultants for University Medical Center's Level I Trauma Center, which receives the most critical trauma patients from all of southeastern Louisiana (http://www.umcno.org/).

Our faculty and residents provide comprehensive treatment for the management of benign and malignant conditions of the maxillofacial region, including microvascular reconstruction. Residents also obtain a wide exposure to facial cosmetic surgery.  Other components of the residency education include comprehensive management of TMJ disorders, TMJ surgery, dentofacial deformations, orthognathic surgery, sleep apnea diagnosis and corrective surgery. In addition to the outstanding surgical training, our residents enjoy the many amenities of New Orleans living.

Thank you for your interest in our educational programs. Please contact us with any additional questions."