See U: drive for minutes from 2000 through the current year.
Photos from Previous Years:
2009
2010
OKU-Kells Joint Convocation Banquet, 2012
Chateau Estates Country Club, Kenner, Louisiana, April 11, 2012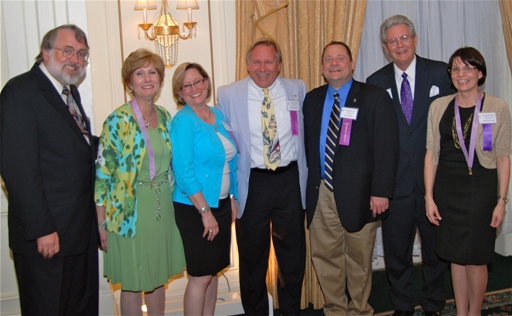 2012 Theta Kappa Chapter officers and new members, from left, Dr. John Ritchie, president; Darlene Brunet, honorary member; Dr. Laurie Moeller, president-elect; Dr. Richard Ballard, vice-president; Dr. Toby Cheramie, past-president; Dr. J Hochstedler, secretary-treasurer; Dr. Toula Palaiologou, faculty member.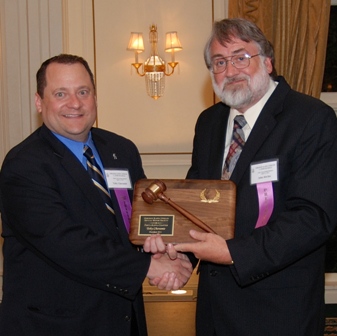 Dr. John Ritchie, president, presents the past-president's plaque to Dr. Toby Cheramie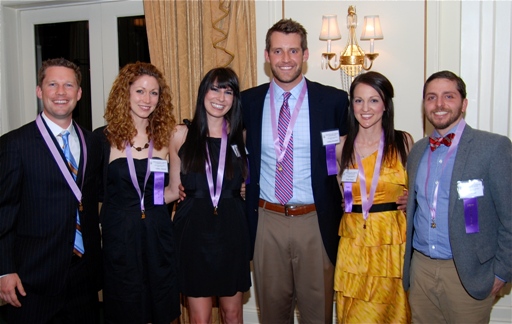 New alumni members, Class of 2012: from left, Cole Johnson, Ashley Altazin, Nicole Thieler, Joshua Brandner, Alexis Phaup, Mohammed Ismail.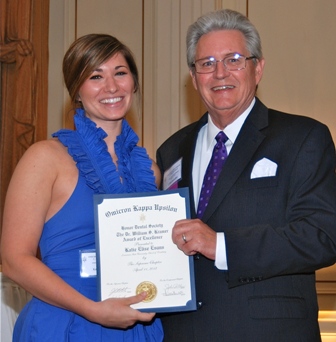 Katie Evans, Class of 2013, receives the Kramer Award from Dr. J Hochstedler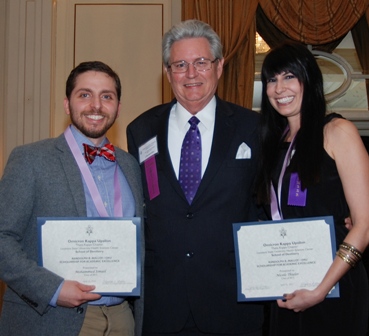 Dr. Hochstedler presents the Malloy/OKU Award to Mo Ismail and Nicole Thieler