See U: drive for minutes from 2000 through the current year.
Photos from Previous Years:
2009
2010
2011
OKU-Kells Joint Convocation Banquet, 2010
Chateau Estates Country Club, Kenner, Louisiana, April 23, 2010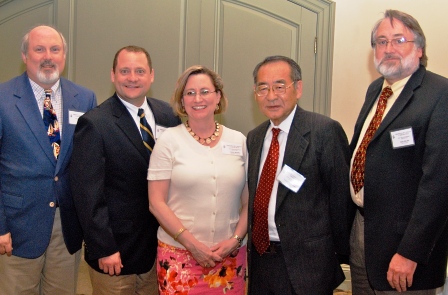 2010 Theta Kappa Chapter officers: from left, Dr. William Garbee, past-president; Dr. Toby Cheramie, president-elect; Dr. Laurie Moeller, secretary-treasurer; Dr. Tetsuo Nakamoto, president; Dr. John Ritchie, vice-president.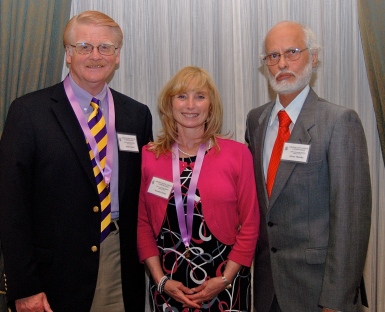 Dr. John "Sandy" Mason, new faculty member; Suzanne Farrar, new honorary member; and Dr. Kavas Thunthy, new life member.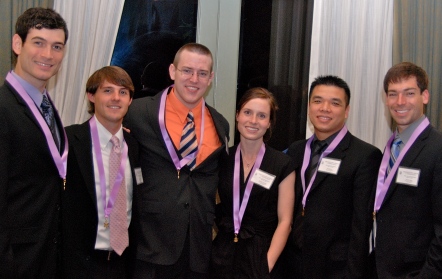 New alumni members, Class of 2010: from left, David Barton, Benjamin Foster, Benjamin Bumgardner, Chelsea Accardo, Son Nguyen, David Guidry. Not pictured: Kevin Williams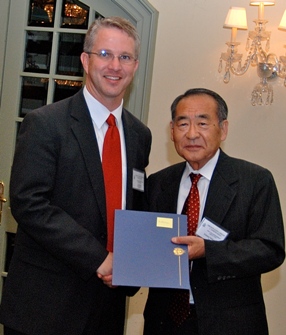 Kevin Williams, new OKU alumni member, receives his certificate from Dr. Tetsuo Nakamoto, OKU president.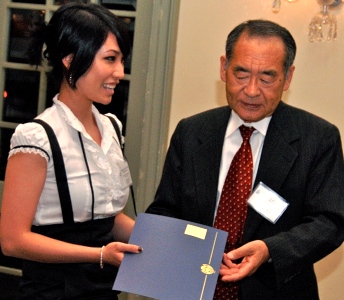 Ruby Nhan, Class of 2011, receives Kramer Award from Dr. Tetsuo Nakamoto