C. Edmund Kells Honor Society
The C. Edmund Kells Society, a local honor society created at LSUSD, is named for New Orleans' most famous dentist. Dr. Kells is known as the first U.S. dentist to take intraoral radiographs on a living person. A productive inventor credited with over 30 patents, he was also a prolific contributor to the dental literature.
The C. Edmund Kells Society is composed of students who excel academically throughout their dental school career. The top 10% of sophomores, 15% of juniors, and 20% of seniors are inducted each year.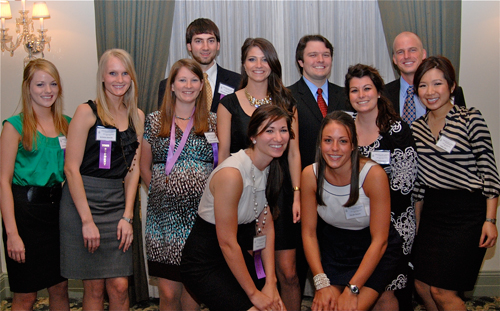 2011 Kells Society Members
Each year members of the student-led society select a faculty member whom they believe best represents the values and dedication to dentistry embodied by Dr. Kells.
We congratulate the LSUSD student and faculty members of Omicron Kappa Upsilon and the C. Edmund Kells Society, who exemplify academic and professional excellence in dentistry.