C. Edmund Kells Honor Society
The C. Edmund Kells Honor Society, named after a pioneer in dentistry, is a student group established in 1971 to honor dental students who have distinguished themselves academically and clinically. Their peers in the Society select students based on scholarship and professionalism. One faculty member is also selected each year to honorary membership.
New members inducted at the joint OKU-Kells Convocation Banquet, held April 11, 2012 at Chateau Estates Country Club, in Kenner, are Martha "Jennilee" Arrington, Zachary Bulmanski, Erin Carter, and Brian Schmidt, Class of 2012; Khanh Luong, Kevin McPherson, and Sean Sebourn, Class of 2013; Matthew Davis, Colton Ducote, William "Preston" Jones, Jacque LaBry, Eun-Chee Lee, Griffith Lewis, and Steven Nelson, Class of 2014.
President Katie Evans presents new member certificate to three senior students (not pictured, Jennilee Arrington):
Zachary Bulmanski
Erin Carter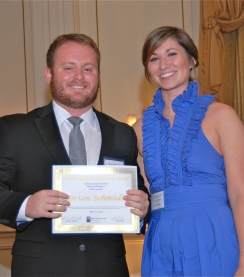 Brian Schmidt
Honorary Faculty Member, 2012: Dr. Robert Brannon, Professor, Department of Oral and Maxillofacial Pathology.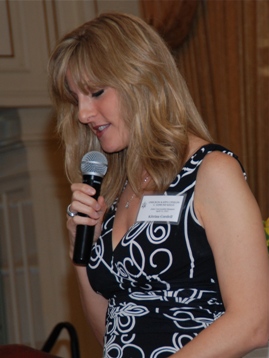 Dr. Kitrina Cordell accepts Kells honorary faculty member award for Dr. Robert Brannon.
Officers, 2012-13:
Katie Evans, president
Nicole Russo, vice-president
Matthew Davis, secretary-treasurer
Faculty Moderator: Dr. Paul Armbruster, Department of Orthodontics