C. Edmund Kells Honor Society
C. Edmund Kells Honor Society, named after a pioneer in dentistry, is a student group established in 1971 to honor dental students who have distinguished themselves academically and clinically. Their peers in the Society select students based on scholarship and professionalism. One faculty member is also selected each year to honorary membership.
New members, who were inducted at the joint OKU-Kells Convocation Banquet, held April 7, 2011 at Chateau Estates Country Club, in Kenner, are Merrell Irby, Ashley Lestrade, Angelle Trahan, Class of 2011; Haley Bui, Elise Puissegur, Class of 2012; and Katie Evans, Joseph Huff, Kristen Knecht, Christy Lottinger, Nickolas Maskas, Nicole Russo, Justin Stanford, Class of 2013.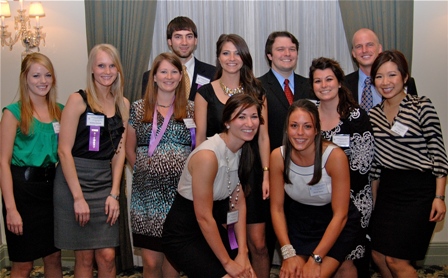 New 2011 Kells Society members: front row: Katie Evans, Nicole Russo; Second row: Christy Lottinger, Kristen Knecht, Ashley Lestrade, Angelle Trahan, Elise Puissegur, Haley Bui; Back row: Nickolas Maskas, Joseph Huff, Justin Stanford
Officers, 2010-11:
Joshua Brandner, president
Cole Johnson, vice-president
Nickolas Maskas, secretary-treasurer
Faculty Moderator: Dr. Paul Armbruster, Department of Orthodontics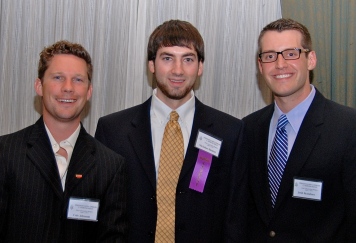 2011 officers: Cole Johnson, Nickolas Maskas, Joshua Brandner
Honorary Faculty Member, 2011: Dr. Janice Townsend, Department of Prosthodontics