About the LSU School of Dentistry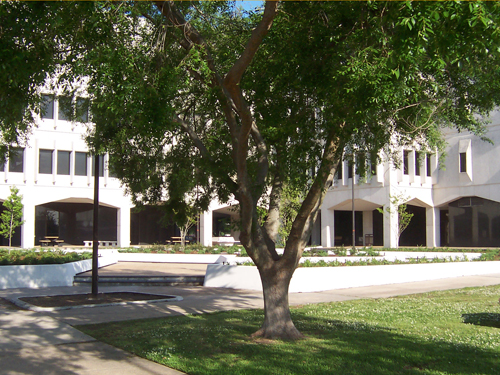 In all likelihood, the LSU School of Dentistry (LSUSD) has impacted your personal health care. Three out of every four dentists and dental hygienists practicing in Louisiana today are graduates of the school.
From a national perspective, LSUSD is unique among the more than 65 dental schools in the United States because it offers degrees in dentistry, dental hygiene and dental laboratory technology. By training students in all aspects of dentistry, LSUSD offers a level of training that has resulted in the school's reputation for outstanding clinical education. From 1972 to 2019, the LSU School of Dentistry has graduated over 6,000 dental health professionals by conferring degrees as follows:
Doctor of Dental Surgery: The incoming freshman class is comprised of approximately 65 students. The grade-point average of the class is around 3.5 and the majority of students come from Louisiana.
Dental Hygienist: Students receive a Bachelor of Science in Dental Hygiene. Each year 38 students are accepted, 32 for the program in New Orleans and six for the program in Lafayette.
Dental Laboratory Technology: This two-year program offers an Associate of Science and accepts 12 students.
In addition to these academic programs, LSUSD offers advanced training programs in the following areas:
Endodontics
General Dentistry Residency
Oral and Maxillofacial Surgery
Orthodontics
Pediatric Dentistry
Periodontics
Prosthodontics
LSUSD is committed to educating dentists and dental hygienists throughout their careers. The school enjoys a national reputation for its continuing education program, which attracts dentists from throughout the United States. Courses are offered at locations throughout Louisiana, including Shreveport, Monroe, Alexandria, New Orleans, Baton Rouge, Lafayette and Lake Charles.
Providing service to our community through patient care and outreach programs is also a vital part of our mission. In fiscal year 2015, we had nearly 10,000 active patients with over 90,000 patient visits. We care for the poor, the elderly and the young. We also provide valuable outreach programs to educate children and adults about the importance of proper oral health.
Our students and faculty are affiliated with numerous health related institutions across the state. Institutional affiliations include:
Children's Hospital, New Orleans
University Medical Center, New Orleans
Southern Regional Research Medical Center (Chabert), Houma
Pinecrest Services and Supports Center, Pineville
Veteran's Affairs Hospital, New Orleans
Veteran's Affairs Hospital, Baton Rouge
Our Lady of the Lake Medical Center
Our Lady of Lourdes Medical Center
Baton Rouge General Hospital
Carolina Center for Oral and Facial Surgery
LSU Health Dental and Medical Primary Care Clinic, New Orleans