Angelo J. Mariotti, BS, DDS, PhD
Dean , LSU Health School of Dentistry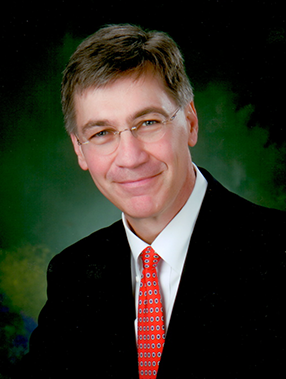 Dr. Angelo Mariotti proudly joined the faculty of the LSU Health New Orleans School of Dentistry in January 2023.
As professor and chair of the Department of Periodontology at The Ohio State University College of Dentistry, Dr. Mariotti was instrumental in transforming the curriculum, increasing educational outcomes at both pre- and post-doctoral levels, increasing fundraising, improving facilities, building research, expanding clinics, and enhancing faculty development.

He will bring this proven success to benefit the School of Dentistry in collaboration with faculty, students, staff, alumni, and external partners. Dr. Mariotti is a Fellow of the International College of Dentists, American College of Dentists and the Pierre Fauchard Academy. He is both a Diplomate and Director of the American Board of Periodontology.

He is an editor of Pharmacology and Therapeutics for Dentistry. His more than 100 articles in peer-reviewed journals and textbooks focus on the pharmacologic actions of agents in the oral cavity and topics related to dental health care economics.
Dr. Mariotti has served in a variety of leadership positions for numerous national and international dentistry organizations, all the while maintaining an active clinical practice in periodontology. Dr. Mariotti received his B.S. in biology and education from Grove City College, a Ph.D. in Pharmacology & Toxicology from West Virginia University, a D.D.S. from West Virginia University, and specialty training in periodontology from the Medical College of Virginia.