Henry A. Gremillion, DDS, MAGD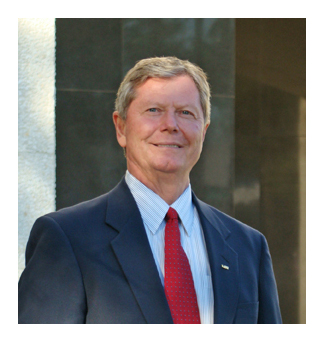 Henry A. Gremillion, DDS, MAGD, a Louisiana native and 1977 graduate of the LSUHSC School of Dentistry (LSUSD), is the sixth dean since the founding of the dental school in 1968. He is also the only LSUSD alumnus who has held the position. His previous appointment was at the University of Florida College of Dentistry (UFCD), where he was the Parker E. Mahan Endowed Professor of Orofacial Pain in the Department of Orthodontics and a member of the dental staff of Shands Teaching Hospital. Dr. Gremillion also served for 17 years as the director of the UFCD Parker Mahan Facial Pain Center and its fellowship program in craniomandibular dysfunction. He has been a member of the associate faculty of the L.D. Pankey Institute for Advanced Dental Education and in 2005 he was appointed an associate faculty member at the Dawson Center for Advanced Dental Education. Dr. Gremillion also has served as a consultant for temporomandibular disorders and orofacial pain to the Malcolm Randall Veterans Administration Hospital, the United States Army, Navy, and Air Force, and the American Dental Association's Council on Dental Practice. Since 2002, he has been co-investigator on four research projects with funding exceeding $3 million. He has authored or co-authored eighty-five scientific articles, abstracts, and textbook chapters.
Dr. Gremillion's accolades are numerous. He started his career practicing general dentistry in Cottonport, Louisiana, from 1977 to 1989. He served on the city council and in 1989 was named Cottonport Citizen of the Year. In 2000, he received the LSU Health New Orleans School of Dentistry Alumnus of the Year award. In 2009, the Academy of General Dentistry honored him with the Thaddeus V. Weclew award for his "exceptional contributions to the art and science of dentistry and for promoting the principles and ideals of the academy." Dr. Gremillion received the Dawson Academy Distinguished Service Award in 2009, the American Academy of Orofacial Pain Distinguished Service Award in 2010, and the Pierre Fauchard Academy Gold Medal Award in 2015. Presented annually to a dentist in the United States who has made outstanding contributions to the progress and standing of the dental profession, the Pierre Fauchard Academy Gold Medal Award is one of the international honor dental organization's most prestigious and exclusive awards. To celebrate his accomplishments, the Pierre Fauchard Academy developed the video below.