Our Donors
The faculty and students of the LSU School of Dentistry extend their warmest appreciation for the generous support of our alumni and friends.
Lifetime Giving
FY 2019 Contributors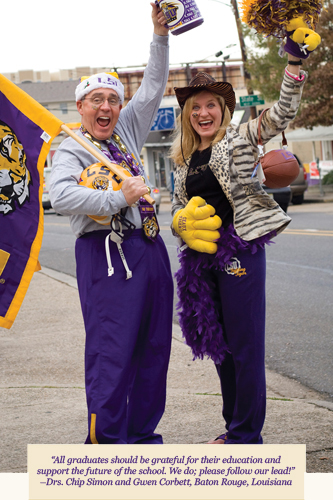 Every effort has been made to accurately list the name of each donor who supported the LSU Health School of Dentistry from July 1, 2017 through June 30, 2018. If your name is misspelled, omitted or incorrectly listed, we sincerely apologize. Please contact us at the Office of Alumni Relations so that corrections can be made.