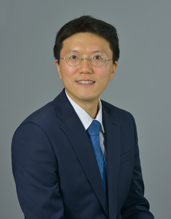 Beomjune B. Kim, DMD, MD
Assistant Professor Clinical
Dr. Beom-June Kim received a BS from Cornell University in 1998 and his DMD in 2004 from the University of Pennsylvania School of Dental Medicine. He then attended the University of Maryland, receiving an MD in 2008 and completing the oral and maxillofacial surgery residency in 2011. He came to the Department of Oral and Maxillofacial Surgery at LSUHSC in Shreveport for a two-year fellowship in head and neck surgery/microvascular reconstruction. Dr. Kim is first author of "Oculocardiac Reflex Induced by an Orbital Floor Fracture: Report of a Case and Review of the Literature," recently published in the Journal of Oral and Maxillofacial Surgery, and is currently working on "Reconstruction of Lip Defects," a chapter in Lip Cancer, to be published by Springer. He is a diplomate of the American Board of Oral and Maxillofacial Surgery.