Dr. Robert H. Sundin's Contributions are Remembered
News has arrived that Robert H. Sundin, DDS, M.A, and fellow in the American College of Dentists, passed away on November 15, in Saint George, Utah, after a long struggle with Parkinson's disease. Many of you will remember Dr. Sundin for his illustrious 15-year career in the Department of General Dentistry at LSUSD. His smile, quick wit, leadership, and dedication to excellence in dental education hallmarked his tenure at LSUSD.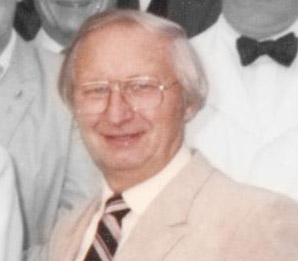 After practicing general dentistry for 21 years in Decatur, Michigan, Dr. Sundin joined our faculty in 1970. Two years later, he was named chairman of the Department of General Dentistry. In collaboration with LSU Medical School, he headed the effort by the dental school to develop a two-year hospital-residency program in general dentistry.
Dr. Sundin was among the first clinicians to participate in the Committee on In-Service Training that began in 1971 as a way to provide faculty with the advanced training in education and in 1975, he received the Master of Arts in Curriculum and Instruction from the University of New Orleans. In 1977, he became director of extramural programs responsible for developing and implementing new extramural training experiences for the students. He was promoted to professor of General Dentistry in 1978. Dr. Sundin played a key role in establishing the Office of Continuing Dental Education and Alumni Affairs and was the first director of alumni affairs. He retired in 1986 as Professor Emeritus.
Dr. Sundin's lifelong commitment to dentistry is evidenced by his work after retirement when he helped establish dental clinics in Nairobi, Kenya (1988), Lilongwe, Malawi (1990), and Moscow, Russia (1990 and 1995).
Please keep his family in your prayers during this time of sorrow.
His obituary can be found at http://www.thespectrum.com/article/20091117/OBITUARIES/911170335/Robert-Hartwig-Sundin.