Leave a Legacy
Faculty recruitment and retention is a challenge for dental schools across the nation. A 2007 American Dental Education survey reported 369 vacant budgeted faculty positions in U.S. dental schools. The survey also found that salary/budgetary limitations was a major factor influencing the ability to fill vacant faculty positions.
Offering an endowed professorship to new or existing faculty members significantly strengthens the ability of the LSUHSC School of Dentistry (LSUSD) to recruit and retain quality faculty. The annual interest generated by endowments supports faculty research, scholarship endeavors, equipment purchases, and other departmental initiatives that benefit education.
Professorships are endowed with at least $100,000 and are typically created with $60,000 in private gifts and $40,000 from the Louisiana Board of Regents. The Regents program will also match larger gifts to establish super professorships or chairs.
One does not have to be a millionaire to leave a legacy. A variety of current and deferred giving vehicles can be used to establish an endowed gift.
These substantial investments in the LSUSD faculty reap immeasurable benefits far into the future. Endowments that attract and support distinguished faculty members are an effective and important way that individuals, corporations, and organizations can help the dental school and students.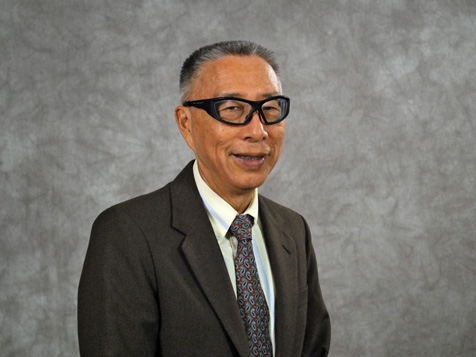 Dr. Shu Cheuk established the Cheuk Family Professorship in Comprehensive Dentistry

In 2011 Shu Cheuk, DDS, MEd, FAGD, established a professorship to commemorate his long-time service on the faculty and in gratitude for the education that his daughter Julia received at LSUSD. Dr. Cheuk continues to serve as a gratis faculty member in the senior dental clinic. We are grateful to Dr. Cheuk and all the other generous donors who have established endowments to support dental education in Louisiana.
Due to faculty retirements, a number of professorships were recently reassigned. A list of the endowed professors appears below.
LSUSD endowments are invested by the LSUHSC Foundation, a private institutionally-related foundation formed to manage funds to benefit the institution. The Foundation, a private 501(C)3 non-profit corporation, is defined by the IRS as a "public charity." For more information, visit the "Give to LSUSD" section on the website or call the Office of Advancement at (504) 941-8120.


Dr. Toby Cheramie

,

Robert Eastman Professorship in Operative Dentistry


Dr. Eric Hovland

, Johnson Foundation Professorship on Endodontics

Dr. Thomas Lallier

, Victor Halperin Professorship in Dental Research

Dr. Leneise Lynn

, Tulsa Dental Professorship in Endodontics

Dr. F. Thomas Giacona

, Marie Copping Professorship in General Dentistry

Dr. Janice Townsend

, Blue Cross Blue Shield of Louisiana Professorship in Pediatric Dentistry

Dr. J Hochstedler

, Hank Helmer Directional Drilling Professorship in Prosthodontics

Dr. Xiaoming Xu

, Jack Sheridan Professorship in Student Clinical Dental Research

Dr. Henry Gremillion

, E.E. Jeansonne Professorship in Lifelong Learning

Dr. Mairi Noverr

, William & Sarah Pelon Professorship in Oral & Craniofacial Biology

Dr. Dale Ehrlich

, F. Ralph & Lily Dauterive
Professorship in Operative Dentistry

Dr. Stephen Brisco

, Cheuk Family Professorship in Comprehensive Dentistry

Dr. Van Himel

, Raymond Luebke Professorship in Endodontics

Dr. Paul Armbruster

, Bernhard M. Schwaninger Professorship in Orthodontics 

Dr. Arturo Mendez

, Brasseler USA Professorship in Prosthodontics

Dr. Richard Ballard

, Terrence E. Walsh Professorship in Orthodontics

Dr. Kent Sabey

, William Ben Johnson Professorship in Endodontics