Summer Program is a Team Effort
In July ten students participated in the sixth annual LSUSD Summer Enrichment Program. Designed to prepare minority and disadvantaged students for dental school, the program reviews the application process, the dental aptitude test, and basic courses in the dental school curriculum. Due to funding challenges,
the program was shortened this year from six weeks to a one-week intensive course. Nine of the ten participants are from Louisiana.
The program's ultimate goal is to increase the diversity of dental professionals. Developing a dental workforce that mirrors the diversity of the U.S. population increases access to care for the underserved, especially minorities.
From left, Dr. Stephen Brisco, Tiaria Porche, Ashley Hurst, Enjoli Barré,
Rickeia Selmon, Samuel Perry, Jr., Courtney Lavallais, Olga Granados,
Vickyann Cortes, La'Ricia Chaney, Tatyana Franklin, Dr. Stephanie DiMattia
Of the 59 students who have participated in the program through 2012, 32 are either enrolled in or have been accepted by a dental school and 22 of these students are attending or have been accepted by LSUSD.
In addition to Drs. Stephanie DiMattia and Stephen Brisco, who directed the program, volunteer faculty members this year were Drs. Gremillion, Cheramie, Jackson, Lallier, Giacona, Crawford-McKendall, Ballard, Brindis, Miniotis, and Ms. Schiavo. Dr. DiMattia currently serves as chair of the LSUSD Multicultural and Diversity Committee.
Special thanks to Campus Federal Credit Union for its support of the program.
Francis (Frank) G. Martello, DDS, received the Alumnus of the Year award from Loyola College of Humanities and Natural Sciences. Dr. Martello, a 1979 LSUSD graduate, practices in New Orleans. He is on the dental staff at Touro Infirmary and is part-time clinical professor in the LSUSD Department of Comprehensive Dentistry. As a volunteer dentist and member of the medical advisory committee of United Cerebral Palsy of Greater New Orleans since 1983, Dr. Martello provides oral care to people with limited access to health care. He received the award, along with five other outstanding Loyola alumni, on Saturday, May 11, at a reception at The Cannery during Loyola alumni weekend. Both Dr. Martello and his wife, Kathy, have worked at LSUSD for over two decades.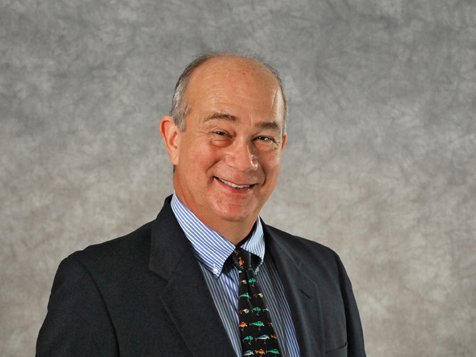 Frank G. Martello, DDS
John W. Portwood, Jr., DDS, MS, MAGD, of Baton Rouge, received the Academy of General Dentistry Distinguished Service Award during the AGD 2013 Annual Meeting in Nashville. He graduated from LSUSD in 1980 and received a master's degree in financial planning from the College of Financial Planning in 1998. A member of the AGD since 1990, Dr. Portwood has served the organization in many capacities, including chair of the investment committee since 2004. He is co-author of the AGD book You've Graduated, Now What? A Guide to Navigating Those First Years in the Dental Profession. Dr. Portwood's daughter, Meredith, graduated from the LSUSD dental hygiene program in 2009, and daughter, Sabrina, is in the first-year dental class.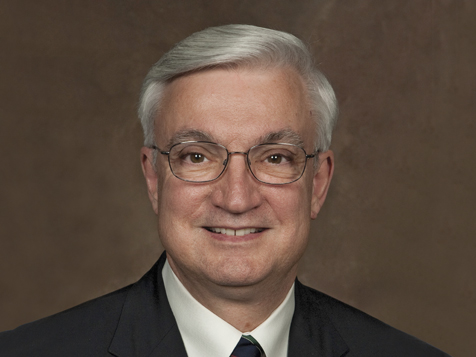 John W. Portwood, Jr., DDS, MS, MAGD