First to Receive Scholarship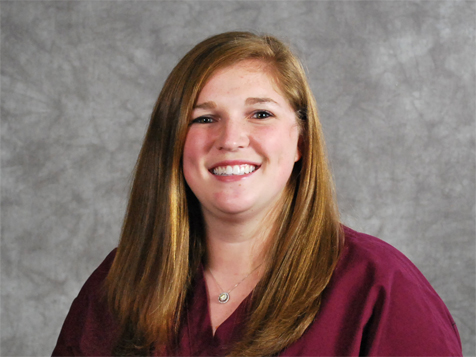 First-year dental student Mary Webster
First-year dental student Mary Webster has been awarded the Louisiana Health Professional Development Scholarship. The first-ever dental student to receive this award, she will receive $49,901.

The scholarship, essentially a tuition waiver, is designed to address the severe shortage of primary care providers in what are called Health Professional Shortage Areas. Currently, 54 of Louisiana's 64 parishes are in this category, according to the Louisiana Department of Health and Hospitals. Upon graduation, Mary will serve for five years in one of the 54 shortage areas. She can choose to serve in a public health clinic or in a private practice that accepts patients with Medicare, Medicaid and also the uninsured.

Webster is a native of Monroe, Louisiana. In 2011, she graduated summa cum laude from the University of Louisiana. Four years earlier, she was valedictorian of her class at Neville High School in Monroe. Her parents are Lee Webster and Jean and Randy Carr.

Even though she's only 22 years old, she has a history of giving to others. As a teenager, she served on a mission in the Dominican Republic, where she read to children in an orphanage. The mission team included dentists and she saw first-hand how the lives of children were transformed through dentistry. She also did a dental study-abroad program in England.

There are 65 first-year students at LSUSD. Last year, students graduated with student loans that averaged $144,000.