Kimberly K. Patterson, DDS, MS
Specialty: Pediatric Dentistry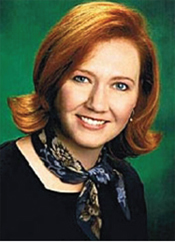 Dr. Patterson received her B.S. in Dental Hygiene in 1988 from Caruth School of Dental Hygiene (Baylor College of Dentistry), her M.S. in Anatomy/Microbiology in 1994 from Baylor University, and her D.D.S. in 1997 from The Texas A&M University System - Baylor College of Dentistry in Dallas, Texas. She completed her residency in Pediatric Dentistry at the Louisiana State University School of Dentistry and Children's Hospital in New Orleans, Louisiana in 1999.
Following residency, Dr. Patterson delivered pediatric dental care in and around the Austin, Texas area until going into academics in 2011. While in Austin, Dr. Patterson was a consultant to the Cleft Lip and Palate Team at the Dell Children's Medical Center of Central Texas.
Dr. Patterson's research interests include lesion sterilization and tissue repair, application of milled restorations in pediatric cases, and the application of the ErCr:YSGG laser in pediatric cases. Dr. Patterson is a Board Certified Pediatric Dentist.
Education
Baylor College of Dentistry, Dallas, TX -- Dental Hygiene BS
Baylor University, Dallas, TX -- Anatomy/Microbiology MS
Baylor College of Dentistry, Dallas, TX -- Doctor of Dental Science
Additional Training or Experience
Certificate In Pediatric Dentistry, -- Louisiana State University School of Dentistry and Children's Hospital in New Orleans